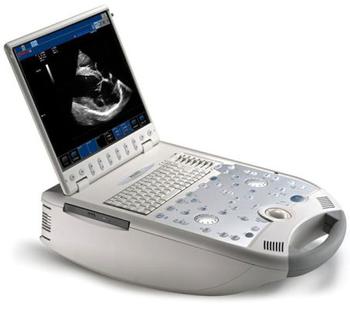 Ecocolordoppler completo di due sonde
Data Pubblicazione
30/06/2022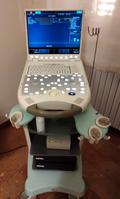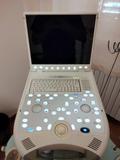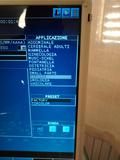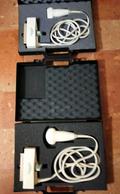 Caratteristiche Esaote MyLab 25
Premium performance with portability is now a reality with MyLab25.
The sophisticated architecture of MyLab25 is capable of satisfying all your diagnostic requirements and, thanks to its revolutionary portability, you now have ultrasound wherever and whenever you need.
The latest generation of digital beamformer, matched to a user-friendly interface, is at the heart of the MyLab25 platform.
Coupling this advance with the most up-to-date multi-frequency probes makes MyLab25 a real Echo-Lab for both adults and pediatric scanning.
MyLab25 dynamic design
MyLab25, weighing less than 9 kilos, combines flexibility with portability to allow you
to image all your patients without compromise.
The premium console performance you expect is delivered via an advanced ergonomic interface and full-size keyboard.
The imaging experience is further enhanced by the large 15" high resolution TFT flat screen that allows 170º viewing angles.
A wide selection of accessories is offered to further satisfy every requirement.
MyLab25 digital premium performance
With the aid of B-Mode, Tissue Enhancement Imaging (TEI™- harmonic modality), high-framerate Color and Power Doppler, M-Mode, Pulsed Wave and directional Continuous Wave Doppler, MyLab25 will consistently deliver optimal imaging resolution for all patients.
Complete and Versatile
MyLab25 represents a revolutionary approach to the General Imaging practice. The new extended platform is integrated in very compact dimensions and is able to deliver premium performances in a wide range of applications: Abdominal, Vascular, Small Parts, Cardiac, Musculoskeletal, Obstetrics and Gynecology. The advanced design and ergonomics make MyLab25 the best choice for private labs, any hospital department, emergency and point of care.
A Complete Family of Broadband probes
High density multi-frequency convex, linear and phased array, as well as endocavity and special-purpose probes allow you to meet any clinical requirement, from newborn to adult. All probes and biopsy kits are lightweight and ergonomically designed to deliver premium performance in every situation. Special technologies and packages offer a complete and advanced solution for cardiology.
Measurement, Annotation and Reports Package
As the extreme system flexibility in terms of features and applications, MyLab25 also includes an extended measurements and reports package. Each report page, dedicated to the single application, is complete and flexible, allowing the operator to choose his own structure and giving the possibility to export data in Windows® or PACS environments.
CD Writer
The first compact system to feature a CD writer, MyLab25 offers a fast and easy solution to store images and clips. The Windows® XP operating system allows this capability using AVI and BMP file formats for storing still images and clips which can be read either from its internal HD or any external PC.
Configurazione
Ecografo Esaote MyLab 25 - 2008
Carrello originale
Sonda Convex
Sonda Lineare
Stampante B/N
Prodotti correlati